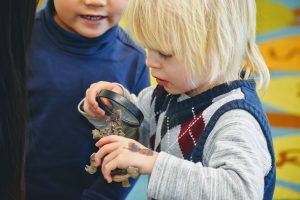 Our Coquitlam preschool offers play-based classes for 3 and 4 year-old children. As play is the primary medium for learning, growing and communicating in the early years, our preschool strives to provide your child with multiple opportunities to discover their world through a variety of enriching experiences. Parents and teachers work together to help the children acquire fundamental skills in preparation for Kindergarten.
We are located at Parkland Elementary School in Coquitlam.
Our Community Philosophy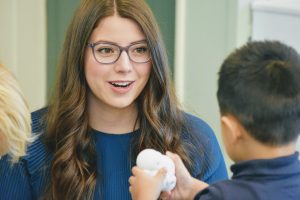 Our teachers are both licensed Early Childhood Educators (ECE) developing a curriculum based on each class's strengths and needs. We seek to nurture each child's independence, confidence, and intellectual needs in preparation for entry into the full-time Kindergarten school system. Additionally, many families form friendships that continue into their child's formal school years.
Working collaboratively as a parent-involved preschool and non-profit group, the teachers and parents work together to keep the school running smoothly. Read more about your involvement as a parent here.

Our Story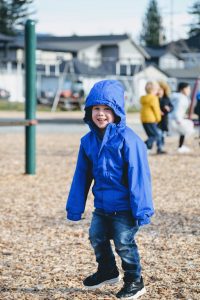 Baker's Corner Preschool has been a member of the Coquitlam, Port Moody and Port Coquitlam community for over 40 years. For most of that time it has been run as a parent participation preschool. In recent years the amount of parent involvement required from individuals seemed to be leading to lower and lower enrollment. Hoping to save the preschool, the executive council was excited to find that the Council of Parent Participation Preschools (CPPP) had a program called "Parent Involved Preschools" which answered the time commitment concerns for all of us.
We have two young and talented Early Childhood Educators. Our maximum class size is 16 children, so your child will receive the attention they need and deserve. We now offer 2-day, 3-day, or full-week preschool options. We soon hope to offer additional spaces with an afternoon class, so please email us and see what we have available.
A Parent Involved Preschool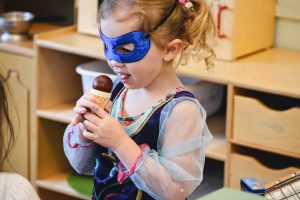 In the new Parent Involved Preschool model, all teachers/assistants hired are Early-Childhood Educators. Parents are only be required to attend four general meetings and an AGM each year, and parent education opportunities are voluntarily attended. Once a month,  a designated parent arrives 20 minutes before the school day ends, and assists with classroom clean-up. Each family is also responsible for one classroom deep clean over the school year. As with any parent participation school, parents will be responsible for a job within the operations of the preschool such as bookkeeping, laundry, emergency preparedness, fundraising, etc.
Playtime Activities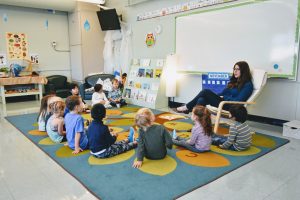 Our programs include a science corner, a play kitchen/dining room, a loft quiet area/reading space, a water/sand table, a large book display shelf, an art supply station, a large, handcrafted communal snack/crafting table, painting easels, puppets/puppet theatre, various toys including trains, cars, bricks, marble run, little people, dollhouse, dress up clothes, baby dolls and prams, fake food/cooking implements, puzzles, playdough, etc.
Registration
If you have a child of preschool age or know someone who does, or have any questions not answered here, please send us an email at bakerscornerp@gmail.com. We are excited to meet your child, and  share our  programs with the growing community.
Ready to register? Download our registration package.